Digital marketing now encompasses so much of how a business connects with current and potential consumers. The reason for this is simple: more people are, in some way, connected to the internet at an ever-increasing rate. Businesses have to develop strategies across all platforms to win the attention of a progressively savvy online community. This leaves companies asking what is content and why is it important to build effective strategies in marketing? Investing in content creation gives businesses the opportunity to reach a broader audience and drive traffic to their sites.
Multiple marketing efforts work in tandem to create effective digital marketing; for example, no one email campaign will lead to great, across-the-board marketing success. The pieces have to connect. So, specifically, how do we arrive at a content marketing definition in the greater scheme of a connected digital marketing campaign, and why is content important in marketing? All this and more will be answered inside this blog.
What Is Content In Digital Marketing?
Hang around the web long enough, and you'll hear digital marketers and SEO experts from all around raving about content. But what is it, exactly? Content or digital content is a general term used to describe any kind of textual, graphic, video, or interactive element on the web. It can be delivered on websites, social media platforms, or apps. It's what gives value to a website and users a reason to visit it and stick around in the first place.
In the realm of digital marketing, content, more specifically, is the delicate mix of science and art of creating (and sharing) valuable, relevant material online with the goal of not only promoting a brand, product, or service but attracting, engaging, and retaining your target audience and/or prospective buyers to drive profitable interactions with your brand.
The Importance of Quality Digital Content
As we move further into the digital age, quality digital content is becoming increasingly more important. With so much information available online, it's more important than ever to have engaging and informative content that will keep people coming back for more. Whether you're a business owner, blogger or just someone who wants to share your thoughts and ideas with the world, creating great digital content is a must!
What are the benefits of Content Marketing?
And now that you know it's definition, it's important to pin down which Content Marketing benefits your business can gain from:
It's the best way to reach your target audience by offering relevant and quality content to them.
It's the perfect technique for improving your content, website and commercial proposals' web positioning
It enables you to transmit your brand's values.
It helps you attract and retain potential clients on Social Networks.
Creating articles and content that are relevant to your audience makes it possible for you to utilize SEO techniques , which help to favor your appearance in the first few results on Google searches.
Benefits of Content Marketing
Improving Brand Awareness
Content marketing is a great strategy for building brand awareness. Brands are becoming aware of the importance of reaching customers through many channels. It helps you memorably tell your story and connects with your audience.

Communicating With Your Audience
High-quality content creates a better bond with your audience. It's much easier to connect with someone when you know what they're interested in and care about. We can help to strengthen your brand.
Building Trust And Credibility
Trust and credibility are essential to building relationships with potential clients and customers. The consumer must trust you, your company, and your brand. Content marketing is the ideal vehicle for your brand to build trust.
Accelerating Your Social Media
Content helps you build your social media presence. It makes your brand more interesting and trustworthy to potential clients and customers. It can be used to boost your social media presence.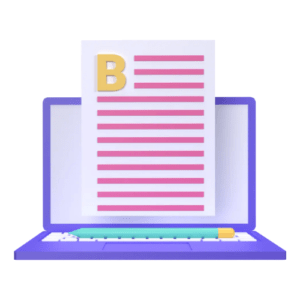 Creating Content Consistently
When creating content, you need to focus on consistency. This can mean consistency in quality and the posting schedule. Content marketing allows you to focus on both aspects. Also, it keeps quality levels high for content.
Building Backlink Profile
Content can help increase your link popularity and Google PageRank. Authority link profile can help improve your website's ranking. It gives you a better overall backlink profile. This directly translates into better ROI for the company.
The Final Word on the Benefits of Content Marketing
By now, you've seen that content marketing is highly effective. More and more, it is becoming an indispensable part of any marketing strategy. Don't just "do" content marketing because it is the current trend or some expert said you should. Consider the above benefits of content marketing and make sure you don't miss out on reaping the potential rewards!
Why should you emphasize Digital Content Marketing?
The advancement in digital content marketing technology has influenced businesses to promote a company through traditional marketing.
They ought to go for online content marketing as well if they assert to be in the queue with other progressing companies.
Content marketing is a significant part to consider in any online marketing strategy. Most businesses have already realized the importance of hiring the best copywriting specialists and content marketers to promote their business.
According to an online survey, it is said that 37 percent of B2C (Business to Customer) marketers and 61 percent of B2B (Business to Business) marketers effectively involve themselves in content marketing.
Content marketing can induce gobsmacking results when executed correctly. Before starting it out, make sure that you have mapped out flawless content marketing strategies.
How to Strategize Content Marketing to Increase Revenue?
We are going to share the strategies to be employed to do effective content marketing and increase the revenue for your business.
1. Get to Know Your Crowd
2. Build a Creative and Reliably Best Content Marketing Strategy
Once you have analyzed your potential target audience, you should create astounding content and figure out strategies to make it reach them.
Anchor your story: The best path to enhance your brand's reach is by narrating the life story of your business.
You can start connecting with your audience by talking about your inception, how you started, the paths you took to succeed, what you believe in, and the moral values of your company.
Put these features before your campaign to clearly show the audience who you are as a brand or a business firm.
The reason is that depicting personal stories will induce the audience to connect with you personally, and the relationship built seems to be more than just products and services.
The terrific content you wrote should be marketized. The best content marketing strategies may include:
Creating infographics and visuals.
Adding relevant videos in the content.
Creating white paper if official content is required.
Discover the target personas to target your reach.
Identify the relevant queries that suit your answers or your business can answer.
Identify the essential media channels to promote.
Create a blog and start writing blogs frequently.
3. Consistently boost your online content
In digital content marketing, simply blogging or publishing your content is half done. To reach a broader audience, you have to keep amplifying the content.
It is necessary to use social media to ensure that it is boosted. You can make use of SEO content marketing strategies too.
The best part of social ads is that you can direct your advertisements to the exact audience you intend to show them. If you have a target audience (which you do as you got buyer personas), you can be sure of content marketing promptly.
From now, your interest should be towards nourishing the audience into leads. You have clutched them – now it's your duty to connect with them, grow the relationship and eventually sell your product to them. The key to all this is still with you because you have a strong buyer personas database.
4. Survey and Analyze the Performance of Digital Content Marketing
Use metrics to track and analyze the performances of your content in the market like most online content marketing companies do. Some of the essential metrics are the number of views, number of visits, shares, downloads, and leads generated.
With a CRM app, you can also survey the responses to the content as well. To boost the effectiveness of your content, try multivariate testing or A/B testing and determine the performance of the content, and do boost them as mentioned above.
5. Emphasize on Diversifying Content Marketing Along with Digital Content Marketing
Digital content marketing can furnish you with startling results. In fact, it's a great way to escalate your business, but it never means that it can make loads of money from digital content marketing strategy alone.
We also suggest you build brand awareness, generate traffic to your sites, get leads and sales through numerous channels Email marketing, PPC marketing, social media marketing.
Display AdSense and SEO are also additional fields you must focus on. This is to make sure that your business keeps running even if sales from a channel dry up.
6. Additional Key Features to Increase Revenue Through Digital Content Marketing
 Add in CTA: Including a Call to Action is very important for your business. Every influential content should possess CTA; otherwise, there will be a loss of potential lead as he doesn't know what to do next without it.


Include site messaging and copy facilities: One of the best paths to use content to reach a maximal number of audiences is to audit site copy. This would give you opportunities to reach out to the audience more clearly and effectively. Test and include the best site messaging and copy.
7. Map the Created Content to Your Buyer's Journey
There are three stages of a buyer's journey that every business should know about:
Awareness
Comparison
Decision
Each of the three stages mentioned has its unique needs. For instance, the consumers who are in the awareness stage tend to look out for solutions for their problems.
Consumers who are ready to purchase a specific product or opt for a particular service generally lookout for data to decide on which vendor to choose. If you map your content to each stage of your consumer's journey, you can easily organize assets for sales.
Not only mapping the content helps you in organizing the assets, but it also helps you to find the gaps present in your content coverage.
You can easily identify and fill those gaps, which would help you reach the content marketing goals set for your business. Regardless of what outcomes you get, this process is essential for both sales and marketing.
Now that you know how you can use a digital content marketing strategy to increase your revenue, you might want to know how you can do content marketing in the first place. Well, worry not. Here's how you can start with content marketing for your business.
Building relationships between your customers and your business for increased loyalty.
Boosts Conversions and increases revenue.
Educating your audience about the products and services offered and how your offering is going to solve their challenges.
Creating a community around your brand and increasing brand awareness.
What are some of the different types?
Social Media
Case Studies
White Papers
Infographics
Blog Content
Podcasts
Videos
Vlogs
Slide shares
Paid Ads
Newsletters
Emails
Company news
Guides
FAQ's
Q&A
Interviews
Memes
Predictions
Timelines
Have you ever heard the phrase, "content is king"?
Though content marketing used to just be a way to set yourself apart from your competitors, it has now become a necessity for any modern brand.
Content marketing is at the heart of most successful digital marketing campaigns.
Behind every great brand is a wealth of valuable and relevant content that really connects with the company's audience.
But you may still be wondering, why is content marketing important?
To help you better understand the importance of content marketing, we've put together a list of the top advantages that it can provide your small business:
10 Reasons Why Content Marketing Is Important
1. Improve brand reputation by building trust through content marketing.
One of the greatest benefits that really shows the importance of content marketing is the reputation-building qualities of great content.
In today's busy digital marketplace, it's vital that businesses work to build trust with their leads and customers.
Building trust can help your business establish a positive brand reputation.
Creating custom content is a great way to get to know your leads and customers while building goodwill.
Great content can help you build trust with your leads and customers.
When consumers read your content, they start to develop an opinion of your brand.
If the content that they find is engaging, educational, and valuable, then they will start to think the same things about your business.
The more value you can provide with your content, the easier it will be to build trust with your target audience.
In addition, when your leads and customers start to see that you are consistently publishing content across platforms…
…they may come to see you as a leader in the industry.
Publishing content through third-party publications or sharing your content with influencers can also help you further build trust within your target market.
2. Great content helps influence conversions.
If you're really wondering why is content marketing important, then look no further than the conversion statistics.
Here are just a few of the stats that really speak to the importance of content marketing when it comes to improving website conversions:
Content marketing provides conversion rates about 6 times higher than other digital marketing methods. (ABG Essentials)
After reading recommendations on a blog, 61% of online consumers in the U.S. then decided to make a purchase. (Content Marketing Institute)
According to 74% of companies surveyed, content marketing has increased their marketing leads, both in quantity and quality. (Curata)
Video content can help provide a great ROI and significantly increase conversions, according to 72% of businesses surveyed. (CrazyEgg)
Inbound marketers are able to double the average site conversion rate (from 6 to 12%), in part due to their content marketing efforts. (HubSpot)
Quality content-marketing can significantly help you improve your website conversion rates.
Content marketing helps to improve conversions because it allows you to connect with and educate your leads and customers.
Not only are you working to build trust and relationships, but you are also encouraged conversions.
By giving consumers the information they need to make an educated purchasing decision.
To optimize your content for conversions, be sure to include a clear call-to-action.
Your CTA tells the reader what they need to do next, guiding them to the next step in the conversion process.
Whether converting means…
making a purchase,
getting more information, or
contacting your sales team,
…it's important to make it clear to the reader within the content what you want them to do next.
Summary
Content marketing helps to improve conversions because it allows you to connect with and educate your leads and customers.
3. Optimized content helps improve your SEO efforts.
The importance of content marketing becomes more clear when we look at how it helps your business build and improve search engine optimization (SEO).
SEO plays an important part in improving visibility for your business online.
However, if you want to improve SEO, you need to create optimized content.
According to Tech Client, content creation is the most effective SEO technique.
In fact, business sites that post consistent blog content have on average of 434% more pages indexed by search engines than those that don't publish at all.
The more content you have on your site, the more pages the search engine has to index and show to users in their search engine results.
Though more pages do not necessarily result in higher traffic, it does give your brand the opportunity to rank for more keywords.
For instance, creating blogs on different relevant topics gives you more chances to rank for the keywords that they are searching for.
Not to mention, the more content you have on your site, the more reasons you give visitors to stick around.
This means a higher on-site time, which can also positively impact your search engine optimization.
Google sees time spent on site as one indicator that your site provides valuable content.
Want to consistently provide valuable content to your website visitors? You should!
Consider our blog writing services as an option to boost your content marketing game.
4. Creating great content is a cost-effective way to bring in new leads.
For those wondering why is content marketing important, take a look at all of the ways that content can help your business bring in new leads.
Lead generation is important for small businesses that rely on consistent traffic to grow their brand and boost sales.
Content marketing is not only great for lead generation, but it's also affordable.
Though content marketing costs about 62% less than traditional marketing tactics, it generates about 3 times as many leads, according to DemandMetric.
The affordability of content marketing makes it a necessary tactic for small businesses that want to maximize their budget.
It's important to note that content marketing is time-intensive, and it can also take a while to see the results of your efforts.
This is especially true when it comes to SEO.
However, when it comes to creating quality content, a little can go a long way.
In fact, according to Social Media Examiner:
…more than 81% of marketers found that they experienced increased traffic by investing as little as 6 hours per week in their social media content.
Not only is content marketing an affordable tactic, but it also provides an ROI that small businesses just can't ignore.
The importance of content marketing is easy to see when you consider the return on investment.
Since creating content is fairly affordable and highly effective, many small businesses will see an impressive ROI on their content marketing over time.
In fact, per dollar spent, content marketing efforts produce 3 times as many leads as paid search ads.
The key to maximizing content ROI is creating a digital content strategy that takes your target market into consideration.
You should never just create content for the sake of creating content.
If you want to get your money's worth, your content should be strategic:
in the topics you choose,
the types of assets you produce, and
your promotional methods
Summary
Not only is content marketing an affordable tactic, but it also provides an ROI that small businesses just can't ignore.
5. Content enables your brand to showcase your subject matter expertise.
Consumers want to know that they are dealing with experts who know the ins and outs of the industry.
This is another answer to why is content marketing important.
Content marketing allows your brand to demonstrate its expertise in the field.
While providing valuable knowledge that can help readers make a more educated purchasing decision.
Every time that you publish:
a new blog post,
white paper, or
other pieces of content
…you're showing leads and customers how much you know about the industry and the challenges that they face.
When it comes time to make a purchase, consumers will remember the brand that provided them with the information they needed.
Let's say it comes down to purchasing from a business that publishes consistent content that's educational and informative or one that doesn't have any content.
The consumer is more likely to purchase from a business that has demonstrated their knowledge and expertise.
That way, they can have peace of mind.
Because they know that they are being taken care of by industry experts who can answer their questions and easily troubleshoot any issues.
6. Want to build relationships with customers? Publish great content.
If you're still wondering, why is content marketing important?
Consider how great content marketing can help you build relationships with your customers.
Previously, we discussed how content is an integral part of building trust and establishing a positive brand reputation.
This can help you grow your audience and reach new leads.
But what about those who have already purchased from you? Repeat customers are the bread and butter of many small businesses.
In fact, according to BIA Kelsey, 61% of SMBs say that half of their revenue is coming from repeat customers.
Furthermore, Marketing Tech Blog reports that a loyal customer is worth, on average, up to 10x as much as their first purchase.
It's clear that loyal customers are nothing but an advantage to your business.
If repeat sales make up a significant portion of your company's revenue…
…then you'll need to find ways to strengthen your relationships with current customers.
This is where content marketing comes in.
Providing great content doesn't stop after a lead becomes a customer.
Content that provides value for your customer base will help increase brand loyalty by strengthening the relationships you have with customers.
This can encourage repeat sales and help you establish powerful brand advocates.
As you can see above, not only do customers feel more positive about a company with custom content, but they also feel closer to that brand.
So what type of content is best for building brand relationships?
Assets like how-to videos and other types of informative visual content can help your customers get more out of your products or services.
The more value they get, the more likely they will be to return.
Brand guides and comparisons are other great examples of content that can help provide more value for your customers.
By helping customers make smarter purchasing decisions, you are working to build further trust and encourage repeat sales.
Summary
Content that provides value will help increase brand loyalty by strengthening the relationships you have with customers.
7. Your leads and customers want great content!
Why is content marketing important?
Well, your leads and customers want to read great content. In fact, 20% of the time that internet users spend online is spent just reading content.
And if you're thinking that people don't want to spend time reading content from brands, think again.
As the infographic below shows, 68% of people like to spend time reading about the brands they find interesting.
Additionally, 80% of internet users like to learn about companies through the custom content they provide.
These statistics show that not only do consumers like content, but they want to read great content from brands like yours!
So why not give the people what they want?
If you want your content marketing to be effective, then don't ignore the data that you've collected from your audience.
Gather data for your customer insight from journey maps, user feedback, vanity metrics, and customer persona.
This information is vital for your content planning.
Create custom content that speaks to your target audience and provides some type of value.
Whether it's entertaining or educational, use your content as an opportunity to show consumers what your brand is all about.
The key to creating an effective content that helps you connect with your eager audience is focusing on topics that are relevant to their:
needs,
interests, and
challenges
And don't forget to show a little bit of personality to help consumers get to know your brand and what sets you apart from the rest.
Which brings us to the next answer to the question, why is content marketing important…
8. Content marketing helps you set yourself apart from competitors.
In the busy digital marketplace, it's vital that your small business differentiates itself from competitors.
This is the importance of content marketing.
Content marketing is an effective way that small businesses can work to set themselves apart from others in the industry.
And also, to show what makes their company special!
The topics and value of the content you create content can mean the difference between a consumer choosing your brand over a competitor's.
For instance, if a buyer is doing research about their challenges and certain products that can help solve those challenges…
…they will be more inclined to work with the business that's provided them with helpful information.
If this isn't enough to show you why is content marketing important, consider the role that content plays in helping you develop a brand personality and voice.
Beyond just the type of content that you produce, you can also set yourself apart from the competition.
And that is through your content's language and the way that you present your information.
Is your brand personality serious and professional? Fun and educational?
Maybe a mix of both?
Determining how you want to portray your brand and developing a brand voice can help you create content that is unique to your business.
This brand personality can help you connect with your target buyers and show them what makes your business special.
One of the best ways to show this personality is through the marketing content that you create.
9. Content is important during each step of the marketing funnel.
Now let's think about the importance of content marketing when it comes to your marketing funnel.
There are three major areas of your marketing funnel that you need to think about while you're developing your digital marketing campaigns.
And content marketing plays a role during each stage of the funnel.
Here's where content marketing comes in throughout the marketing funnel:
At the top of the funnel, your prospective customers are just starting to become aware of their problems.
They are also starting to become aware that there are solutions available.
During this stage, content can help educate them and get them the information they need to decide which type of solution might help.
At the middle of the funnel, leads are evaluating their options for products or solutions.
Content during this stage of the funnel is meant to educate leads on what their different options are.
This will allow them to start narrowing their choices and come closer to a final purchasing decision.
Once leads reach the bottom of the funnel, this means that they are ready to convert.
Content during this stage is meant to give a final nudge of encouragement to the buyer and empower them to make an informed purchasing decision.
To get a better understanding of content in each stage of the funnel, take a look at this graphic:
Here you can see how content marketing plays a role through every stage of the marketing funnel as well as which types of content work best to top, middle, and bottom-of-funnel leads.
When creating content marketing to reach potential customers at each stage, be aware of what each lead needs at this point in their buyer's journey.
Prospects at the top of the funnel need more general information that helps them better understand their challenges and potential solutions.
Leads who reach the middle of the funnel need more detailed information that encourages them to evaluate their options.
While leads at the bottom of the funnel need content with specific details about your unique offer to help them make an educated purchasing decision.
Summary
Content marketing plays a role through every stage of the marketing funnel.
10. Content helps support nearly every other digital marketing strategy.
Yet another importance of content marketing is that consistent, quality content helps support every other part of your digital marketing strategy.
Most small businesses have more than one tool in their digital marketing toolbox.
From email marketing to social media to PPC ads, there are many different tactics that you can use to attract and engage your ideal audience.
Do you want to know what all of these strategies have in common?
Great content!
Your business needs to create engaging, high-quality content as part of any tactic that you employ in your digital marketing campaigns.
For example, let's say that you want to launch an email marketing campaign for lead nurturing.
You have to develop email content that is engaging and encourages readers to take the next step.
You can also use pieces of content that you've already created to help nurture those leads.
These pieces of content include a blog or whitepaper that gives them the information they need to move them through the funnel.
There should no longer be a question of why is content marketing important because it integrates into all other areas of your digital marketing strategy.
It's also the glue that holds together your campaigns and what ultimately helps make them successful.
Without great content, all you have is ideas. And ideas, no matter how great, don't convert on their own!
Conclusion
With all the benefits of content marketing, it's easy to see why is content marketing important for businesses of all sizes.
Not only does content marketing help you boost visibility, but it can also help you build stronger relationships with your leads and customers.
If you really want to see the importance of content marketing in action, it's time to get started.
Work on developing a content marketing strategy that has your target buyers at its core.
Then, you can be on your way to creating valuable content that helps boost conversions and improve customer retention.
Learn more about how partnering with a content marketing agency like LYFE Marketing can help you drive more traffic and conversions.
Be sure to check out our content marketing services page for more information.
Heard enough and ready to get started? Contact us to discuss your content marketing plan.